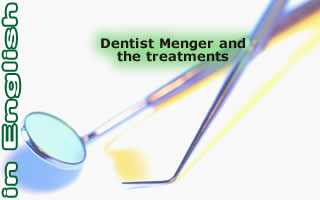 General Dental Practice
The Dentist practice "Mondzorg de Percee" is situated near the train station in the Centre of Maastricht. It a general dentist practice where dentist Menger can treat all the regular toothproblems.
The dentist speaks fluently English
If you are looking for a dentist in the area who speaks fluently English, is very experienced and has a good sense of humor: make an appointment right away. At this point the dentist cannot accept new patients.
Dentist Menger works only on appointment, so you don't have to wait unnecessarily.
Specialized in root canal treatments
Dentist Menger is specialized in root canal treatments.
The painful or diseased teeth, in which the pulp is involved, are restored to a healthy state. It is a very precise treatment and dentist Menger takes all the time necessary to get the job done.
Check up every 6 months
Dentist Menger advises to see the dentist twice a year for a check-up. Between the visits, take good care of your teeth by brushing twice a day and use pipe cleaners to clean between your teeth.
In the Netherlands dental care for children under 18 years is included in the health insurance. Please check your terms and make sure that your child gets the best dental care.
Rates and payment
All rates are set by our government. You can download the rates for 2021, the information is in Dutch.
You can pay for the treatments in de practice by cash, creditcard or cashcard.
Emergency
During visiting hours you can address to the practice. Please call us up front: +31 43 3213476.
For emergency after hours, please visit the website www.tandartsenmaastricht.nl or call 0900 – 424 34 34 to find the in dentist in attendance
Make an appointment now!